Advanced Reading
Ok, so you have got the basics under control.
Here is some advanced reading to explore more complex issues regarding diet.
As always, we recommend discussing any dietary changes with your Emed practitioner through an eConsultation prior to implementation.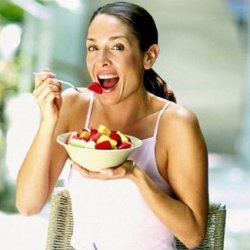 Can food change your mood? Yes, it can.
Food can change your brain chemistry and so affect your emotions in turn.
After knowing what food regulates your mood you can help yourself live a happier life.
So you have decided to detox, well done! But what do you eat when detoxing?
Food has the ability to either help or hinder our detoxification processes.
Therefore, it is important to remove foods from your diet that stress your body's digestive and detoxification systems, especially while undertaking a detox, and consume easily digestible foods that are rich in natural nutrients, antioxidants and fibre.
Emed has made it simple to choose what and what not to eat while detoxing.
Well it's official.  There is a looming Global Health Crisis.
By the year 2030, the global economic impact of five leading chronic diseases will reach the trillions.
This highlights the need for a re-think on how we approach our health.
Caffeine remains one of the most globally accepted drugs.
We consume chocolate, coffee, tea, and soda to be able to keep our alertness up and in some cases, keep ourselves awake.
Consuming caffeine in moderation gives us the sensation of having rejuvenated energy. It gives our mind a boost and can have the ability to help us focus on the tasks we're about to do.
Although most of us drink caffeine on a regular basis, it is in fact a drug-and one with profound effects on the human body.
Got Milk? We are led to believe that milk and other dairy products are an essential and healthy component of a balanced diet and that reduction or avoidance will only lead to nutrient deficiency, namely calcium.
However, there is much evidence to support the reduction or avoidance of dairy products even if you are not allergic to them.
You may wish to consider adopting a dairy free diet if you are struggling with acne, arthritis, irritable bowel, asthma, eczema, autism, ADHD, sinus or respiratory infections.
Emed explores the world of dairy free and finds that avoiding dairy to improve your health may be easier than you think.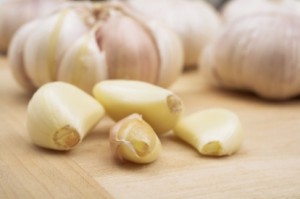 Dread food poisoning? Take garlic.
A new study has found that Diallyl sulphide, the active ingredient of the humble garlic is 100 times more effective in killing Campylobacter Jejuni, the most common cause of food poisoning, than some of the most advanced antibiotics.
Read on to find out how this breakthrough may change the treatment of food poisoning forever.
Proper levels of good bacteria promote intestinal health, proper immune function and support overall health. But with so many probiotic supplements on the market, it's easy to buy an inferior product. This article will help you find the best one that is suited to your needs.
We are living in an increasingly toxic world and are exposed to toxins on a daily basis from environmental pollutants, pharmaceutical medications, recreational drugs, cosmetics, foods additives, and the list goes on- even our bodies produce toxins internally!
Unfortunately our livers, as our main organ of detoxification, often pay the price for less than pristine environments and unhealthy habits.
Luckily, keeping your liver healthy can be easy when you know the right choices to make.
Find out which Top 10 Superfoods will Love Your Liver most here!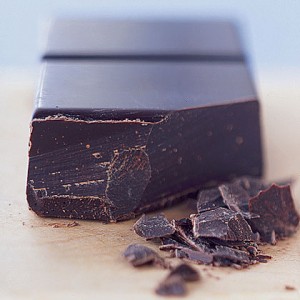 Just before Easter I have some good news for chocolate lovers out there.
Eating dark chocolate can help lower your blood pressure, prevent heart disease and support healthy mood.
The cacao bean contains more than 400 chemicals, many of which benefit our health.
So make the switch to dark chocolate this Easter – for the sake of your health!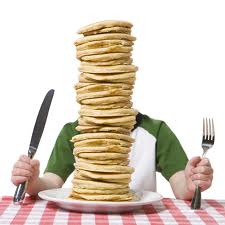 It is no secret that portion sizes, as well as waistlines are expanding.
While eating good quality food is very important, the amount you eat matters, as well.
Restaurant meals of all kinds have gotten larger with an emphasis on getting more food for the money.
However, the rise of portion sizes is not limited to restaurants alone. Even those who do not frequent restaurants are confronted with large portion sizes of prepackaged or convenience foods.
Portion control is a continuing battle for many people.
You don't need to memorize a food list or carry around measuring cups to get a better handle on serving sizes.
Instead, use common visual cues to remind yourself of appropriate serving sizes.