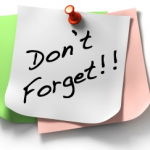 It is coming up to exam time again and thousands of high school and university students are buckling down for that last sprint to the finish.
It's not uncommon for students to feel frustrated and overwhelmed as the pressure rises.
The good news is, there are many ways you can support your health to stay motivated, focussed, calm and improve your memory throughout this time.
Emed shares their secrets on how to get the most out of your study and blitz those exams!
Read More