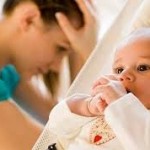 Having a baby is usually a wonderful experience and mothers feel happy and fulfilled as they welcome a new life into their world. But this isn't always the case, especially so for women who experience postnatal depression (PND).
Unlike the baby blues, postpartum depression is a more serious problem—one that you shouldn't ignore. The condition is thought to be considerably underreported.
Sometimes unrealistic expectations of motherhood will force women to put on a brave face and go to extraordinary lengths to hide how they feel.
Post-natal depression is treatable given the right treatment, support and time.
Women need to take steps to seek appropriate treatment and support from family and friends.
Read More