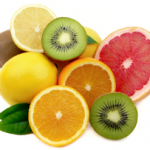 Vitamin C is well known for its antioxidant and immune boosting benefits, but research now confirms that it could be a lifesaving nutrient for people at risk of strokes too.
On average, results showed that people who had had a stroke were depleted in vitamin C while those who had not had a stroke had normal vitamin C levels.
Have you had your daily dose of vitamin C?
Read More