Support
Emed is an Integrative Medicine Practice that provides the best Natural Medicine to patients all over the world.
We have a number of fantastic support options for you to help you get the information you need:
Telephone: 1300 00 Emed (3633) – Old fashioned but still works. Practitioners standing by during AEST office hours.
Register with Emed – Receive a FREE health review when you subscribe. A great way for us to help you.
Live Chat:  A great resource. Very quick with instant access. Pops up on your lower right screen while browsing.
Live Chat After Hours Messaging – Leave a message that will be responded to first thing next working day.
Consultations – Purchase an eConsult start talking to a real practitioner straight way. Your place or ours.
Feedback – For general feedback and all other enquiries, please use the Contact Us forms below.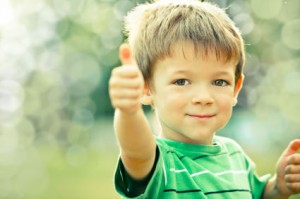 Become an Emed Patient, Receive FREE Gifts and a Health Review – Valued over $100!
Subscribe for the free Emed Newsletter and receive a number of Free gifts when you become a Patient.
All valued well over $100.00. Yours today with no strings attached.
The Emed Newsletter is loaded with great information, breaking news and health articles you can really use.
You will receive special member offers to SAVE YOU MONEY on a huge range of natural medicines and health products. Great info, great product, great prices and definately no spam!
Would You Like a FREE Health Review and Exclusive Patient Only Content?
Take the opportunity to become a patient. It is the best way for us to help you.
When subscribing we offer a Complimentary Health Review. This is a fantastic opportunity for a you to have a REAL practitioner review your case and offer some appropriate advice.
Emed.com.au Pty. Ltd.
T: 1300 00 Emed (Australia)
T: +613 1300 00 3633 (International)
E: Sales [at] Emed.com.au
A: PO Box PO Box 233, Montrose Victoria, Australia 3765

Hi There and if this is one of the first pages you are reading on the site – Welcome. Hope you like what we are doing.
Emed is an Integrative Medicine Practice that powers are very large eClinic, or online practice,which helps helps people all around the world.
We started in 2005, as a very small operation and have grown beyond expectation. Over 20,000 patients and, up to 2.8 million hits a month. We keep it lean. We help a lot of people.
We use cutting edge technologies and scientific testing, the best natural medicines from all the top suppliers combined with some good old fashion service and personal attention to detail.
To view all the features of the website, you will need to login.
We recommend becoming a patient during the Registration Process to have access to the full benefits of the site.
During Registration you will have been sent a confirmation email. If you cannot see it, the email will be in your junk email or spam folder.
Emed will dispatch your orders from Melbourne, Australia. Orders received by 1.00pm will be dispatched on the same business day. Orders received after 1.00 pm will be dispatched on the next business day.
If an item is out of stock and remains on back order from the manufacturer for more than 72 hours we will contact you via email. Please check your email to be kept up the date with the whereabouts of your purchase.
As many are aware, probiotic products are a live culture and most should be kept cool or stored in the refrigerator.
So what can be done to ensure your probiotic product arrives in the best possible shape?
All communications you receive from us you have initiated when you registered as an Emed Patient or Emed Member.
We do not spam or send unsolicited emails.
You can modify how we communicate with you in the 'My Dashboard' feature at the top right of screen.
At Emed we pride ourselves on providing superior customer service and a wide range of top-quality natural medicines to the general public.
We understand that you want to shop knowing you will receive quality products at a great price.
All products purchased from Emed.com.au Pty. Ltd are provided in good faith.
The information provided on this Site is general and is not advice on any particular matter. This website is not a substitute for professional advice.
You should not act on the basis of any information accessed at or through this Site without obtaining and considering appropriate professional advice upon your own circumstances.
This Site is provided to stimulate dialogue between you and your practitioner. You may have a physical health care profession or an online health professional such as the Emed Practitioner Team.
Information given to us will only be used to enhance your shopping experience, resulting in a more personalised service for you.
We are fully committed to protecting your privacy.
The information we aquire from you is used to process your orders and to personalise your shopping with us. Information including your name, delivery address, contact phone numbers and email address, credit card details, etc. is essential in the processing of your order.
Emed.com.au Pty. Ltd. owns and retains the copyright of the material and intellectual property of this website.
All material and information is, unless otherwise stated, subject to copyright of Emed.com.au Pty. Ltd.
You may download, view and print materials from this Site subject to the following Terms: