Attention Deficit Disorder and Hyperactivity
December 4, 2015
High-dose fish oil supplements are being used in an Australian trial at the Telethon Kids Institute, to investigate any benefits to children who suffer an Autism Spectrum Disorder (ASD).
The trial comes after Singapore researchers studied a total of 41 children and adolescents aged 7-18 years (36 boys, 5 girls; mean age = 11.66) diagnosed with ASD. The open-label trial was to examine the efficacy and safety of a 12-week omega-3 fatty acids supplementation among children suffering with ASD.
At post-treatment, participants showed significant improvements on all subscales of the Social Responsiveness Scale (P<0.01) and the Social and Attention Problems syndrome scales of the Child Behavior Checklist (P<0.05).
December 1, 2015
While it may be uncomfortable for many of us to discuss, stool analysis has become a very important tool to determine a wide range of gastro intestinal conditions.
Stool Analysis provides an overview of the components of digestion, absorption, intestinal function and microbial flora as well as pathogenic bacteria, parasites and yeasts.
By indicating a poor digestive function and imbalanced gut flora a number of health conditions can be better understood and more tailored treatment protocols can be implemented.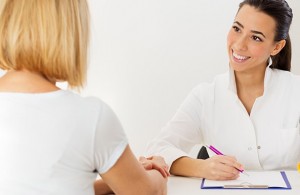 February 25, 2015
At Emed we like to stay at the forefront of the Natural Health industry.
We believe that no matter where you are located in Australia or around the world, you deserve access the best Natural Health Practitioners, genetic/pathology testing and products available.
Therefore we are introducing a Free Initial Consultation for new and existing members.