Cancer
Conventional cancer treatments, including surgery, radiation and chemotherapy, are often effective in battling this frightening illness. Gentle natural therapies may be used in conjunction with traditional methods to help curb their troublesome side effects and boost their potency.
What is it?
There are more than a hundred types of cancer, all marked by uncontrolled growth of abnormal cells. Most begin as solid tumours, from which cancer cells can spread (matastasise) to other parts of the body. Untreated, cancer cells can overpower normal cells and sap the body's vital nutrients, resulting in grave illness or death.
What causes it?
The cause of cancer is unknown, but such factors as smoking, excessive sun exposure, pollutants, stress and poor diet seem to play a role. Any of these may weaken the immune system, which is then unable to attack cancer cells effectively; or expose the body to free radicals – unstable oxygen molecules that can damage cells. Heredity also seems to be a key element in the development of many types of cancer.
What are the symptoms?
Unusual bleeding or discharge.
A change in either bowel or bladder habits.
Chronic indigestion or difficulty in swallowing.
Unexplained decreased appetite or weight loss.
A sore that doesn't heal.
Thickening or lump in the breast, testicles or elsewhere.
Persistent cough, hoarseness or sore throat.
A change in a wart or mole.
Unexplained fatigue.
Are there any natural therapies?
Debate about supplements in cancer treatment is intensive, but some supplements, taken daily over the long term, can be valuable additions to conventional cancer therapies.
Vitamin A, with the antioxidants vitamin C, vitamin E, carotenoids (especially beta-carotene and lycopene), selenium and coenzyme Q10, helps to protect cells from free radicals and may inhibit the growth or cancerous cells. These supplements may be particularly beneficial for people who have been treated with chemotherapy or radiation – procedures that damage healthy cells while they attack cancer cells. Amino acids may speed healing and slow tumour growth as well.
Rotating echinacea in three-week cycles with extracts of medicinal mushrooms and other herbs may stregthen overall immunity during cancer treatments. (Vitamin C also bolsters the immune system, helping it to fight off any cancer cells still in the body after treatment.) The Coriolus versicolor mushroom has shown particular promise against lung, stomach and colon cancer. Taking a liver detoxification formula (sometimes sold as a lipotroptic combination) can help to prevent the buildup of cancer-promoting toxins in the body. Ginseng and astragalus, taken together, also seem to boost immunity and reduce the side effects of treatment.
What else can I do?
Eat a balanced diet, rich in vitamins and minerals.
Join a support group: studies have shown this step can prolong your survival.
Try exercise, meditation, biofeedback, massage or imaging techiniques to help reduce stress, lessen anxiety and ease symptoms.
Did you know?
Half of all Australians and New Zealanders with cancer try alternative treatments, but many don't tell their doctors because they expect them to disapprove. Let your doctors know of any supplements you take so they can make informed treatment recommendations.
If you consume alcohol on a regular basis, here is some information you'll want to know. Past research has shown a link between alcohol intake and colorectal cancer. According to a recent study in the journal Gut, however, that risk diminishes when the alcohol consumed is wine, as opposed to beer and other spirits.
Scientists are just scratching the surface of discovering the link between obesity and various types of female related cancers. Approximately 15,000 women are diagnosed each year with cervical cancer and the scientists at the National Cancer Institute are discovering that obese women have double the risk compared to lean women.
Obesity is also linked with an increase of endometrial and breast cancer. Scientists believe the higher cancer risk is because high levels of body fat increase the estrogen levels which are known to increase cancer risk. That, combined with the body's ability to make estrogen from other hormones in fat cells offers up a double whammy to overweight women.
Since nearly 65% of Australian women are overweight, this is a concern, indeed. Studies have found that women who lose 10 or more kilograms often experience the lower cancer rates as lean women. Get the weight off by eating a healthy, balanced diet combined with exercise to lower your cancer risk!
Eating healthily and taking regular exercise can slash a breast cancer victim's risk of dying.
New research has found that women who get at least 2-3 hours of brisk walking each week in the year before their diagnosis are 45% less likely to die of breast cancer than women who are sedentary before their diagnosis.
This was a prospective observational study of 933 women enrolled onto the Health, Eating, Activity, and Lifestyle Study who were diagnosed with breast cancer between 1995 and 1998 and observed until death or September 2004, whichever came first.
Further research has also concluded that a combination of diet and exercise cuts the risk of dying of breast cancer in half amount early stage breast cancer patients.
This means at least five servings of vegetables and fruits daily and walking 30 minutes six days a week.
The Coca-Cola Company doesn't like it, but it's removing the caramel coloring from Coke due to California declaring the compound to be a carcinogen.
Coca-Cola Co and PepsiCo Inc are making changes to the production of this ingredient in their namesake colas to avoid the need to label the packages with a cancer warning.
The question is, when will Coke and Pepsi make these changes around the world, not just in California?
Cancer is an insidious disease that is an unfortunate sign of the times. Now more than ever, our bodies are continually exposed to irritants that can affect how a cell behaves in the body.
Our defences are also low – processed diets, little exercise and lowered nutrition means our surveillance mechanisms are not what they used to be.
Evidence is indicating that the medical Kill to Cure strategy is not necessarily working. Instead, treating cancer as a process rather than as a rogue invader may be the better option.
Breast-cancer drug Aromasin, worsened bone loss in post-menopausal women, raising the chance of fractures and calling into question whether the pill's prevention benefits outweigh its risks.
In a trial among 351 women at risk of developing breast cancer, those who received Aromasin lost about three times more bone-mineral density after two years than those who took a placebo.
The Aromasin users also had an 8% decline in the thickness of cortical bone, which comprises the protective outer shell of the bones.
The result contradicts earlier studies that suggested Aromasin may help stimulate bone growth.
Today, breast cancer is the most prevalent type of cancer in women, and is the leading cause of death among women between the ages of 40-55.
Research over the last three decades has looked at the effect that oestrogens have on the development and progression of breast cancer.
The evidence is overwhelming that oestrogen is intimately connected to the development of about 70% of breast cancer cases.
Emed looks at how can we reduce our exposure to this hormone and prevent this deadly disease?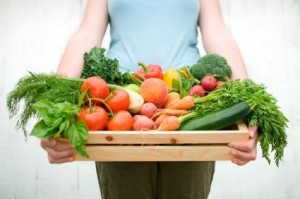 When it comes to cancer, there are many different schools of thought on the best treatment and lifestyle approaches to take.
Diet is an important health aspect to consider in regards to improving cancer outcomes and quality of life of individuals with cancer.
The use of a Ketogenic diet is showing promise for reducing tumour progression – sometimes even reversing disease conditions – and appears to be a safe and feasible option, even in advanced stages of cancer.
Read on to find out more about the Ketogenic diet and which nutritional strategies are most beneficial to cancer patients.
When diagnosed with cancer, it can feel like you have little control over your life. Surgery, Chemotherapy and/or Radiotherapy is quickly prescribed and away you go.
You do however have control over your physical fitness.
By exercising on a regular basis, you gain the power to enhance your treatment outcomes, minimise the side effects and reduce the rate of recurrence.
Aerobic exercise strengthens the heart, minimises weight gain and muscle loss, and supports blood flow to the extremities that may be at risk of numbness and stiffness during chemotherapy.
So what are you waiting for, take back control of your health and work up a sweat today!