Basic Workouts
You've decided it's time to start exercising – Congratulations! You've taken the first step on your way to a new and improved body and mind. 
There's no arguing that exercise can help most people lose weight, as well as look more toned and trim.
Of course, there's a catch. You need to get – and keep – moving if you want to cash in on the benefits. This doesn't necessarily mean following a strict, time-consuming regimen at the gym — although that can certainly reap benefits.
The truth is you can get rewards from many different types and levels of exercise. In this section you will find basic workout plans to get you started and on your way to your personal fitness goals.
Every journey needs directions, and the ones who will find their way to the destination are those who are prepared for a hard, rocky journey.
These individuals will take into account that the going isn't always going to be easy - there are many terrains, boulders and hills standing in the way.
It is exactly the same for someone wanting to lose weight. Throw yourself in unprepared, and you will soon be returning home defeated. If you are serious about achieving your exercise goals, you must have a game plan set out.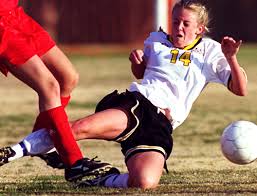 Sport is a vital part of the Australian lifestyle – it promotes good health, stress relief and is fun.
But we often don't think about the injury risks of playing sport or performing exercises.
Overuse or repetitive movements may be the number-one cause of sports injuries.
Up to 50% of sports injuries are preventable. If you are unlucky enough to sustain an injury, remember that any injury should be treated properly to prevent any further damage.
Take cue from natural for the fastest-muscle building system you've ever tried.
Arthur Jones, the man who popularised High Intensity Training, came up with this muscle-building system whie watching his 200-kilogram pet gorilla do one-arm chin-ups as if it were a tiny marmoset monkey.
The logic underpinning this system is this: gorillas in the wild do almost no physical activity, but when they work, they go at it with 100 per cent intensity. The activity is hard, brief and infrequent.
Pressing weight over your head isn't the only (or safest) way to build strong shoulders.
The horiontal lateral raise targets the weakest part of your shoulder, the rear region, while also improving your stabilising muscles and protecting your rotator cuff, says certified strength and conditioning specialist Bill Hartman.
Use this exercise as a replacement for bent-over lateral raises.
Whether you're an athlete or just starting an exercise routine, it is important to understand nutrition's role.
What you eat and drink, and when, can make all of the difference in how you perform, recover and improve.
Lets take a look at some of the basics of exercise nutrition and hydration so you can get the most of out your workouts.
If you're time poor, run a family or work long hours, you will know how hard it can be to get a full work out.
This is why we have designed these handy 15 minute workouts to build muscle and keep it toned.
A 15 minute effort is nowhere near as tiring or time-consuming as an hour long swim or a ten kilometre run.