Health Care Professionals
How would you like to take the fuss out of dispensing natural medicine and health products to your patients?
Would you like to have access to virtually unlimited health products and be able to prescribe them directly to your patients – without holding stock, setting up accounts or selling?
Would you like to have unlimited access to a massive range of 'Practitioner-Only' natural medicine without the hassle of dealing with each individual company?
Would you like to be able to prescribe whatever product you felt was going to benefit your patient directly from the consulting room by email?
Would you like to be reimbursed for every purchase your patients make both now and into the future – even if they stop care with you?
Well now you can with Emed!
Would you like to be part of a system that provides a no mess, no fuss system capable of sending out automatic prescription emails? Or a system that earns you money for every order made by your referrals?
Welcome to ECAP – You Prescribe. We Supply. We Pay You.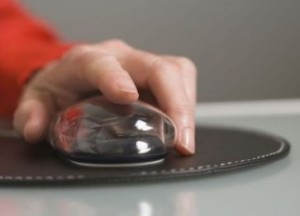 Just imagine: Your prescription, the correct product, specialinstructions and related health article, superbly formatted anddelivered to your patient's in box within 30 seconds. They make thepurchase – you receive the commission. No mess. No fuss.
Our exclusive Prescription Pad works the same way as a GP Referral Pad – only better, smarter and easier.
In seconds you have have ability to prescribe the correct natural medicine or health products to your clients and include special instructions for your patients on how to use a natural medicine or particular product. As an ECAP member, you can have unlimited access to this powerful practice tool.
Be rewarded for all your hard work with an ongoing discount across our huge range of natural medicine and health products.
If you decide to join the program, we will give a massive 10% off all your personal and clinic purchases. That's sure to help the bottom line.
A huge number of people take natural medicine and buy health products everyday. Many of your members are probably buying their health products from the supermarket or health food store right now.
Simply change your patients' spending habits – and be rewarded for years to come.
Patients and clients can come and go. With Emed, you have the ability to continue to receive commission from your clients even after they have stopped consulting with you. No one else can make that promise or back it up with delivery.
You may well supply some 'doctors own glucosamine', but whenyour patients find out that they can obtain a better product at acheaper price – you look like you have been ripping them off.
With Emed, you will continue to receive your commission, long after the clients has finished with your services. No mess. No fuss.