Sports Supplements
If you are experiencing sore and cramped muscles after work orexercising, chances are you are deficient in magnesium. Unfortunately deficiency symptoms are often not this obvious though.
Abnormalities or deficiencies in Magnesium can result indisturbances in nearly every organ system, and can cause potentiallyfatal complications. The best way to avoid Magnesium deficiency?Supplement. And here's why.
Breaking news from an Australian Parliamentary Inquiry into Sports Science has reignited the ongoing debate on drug abuse in elite and even teen sports.
This time it's not just about peptides or illicit performance-enhancing drugs, it's about a drug we all know and many of us love – caffeine.
Read on to find out the latest news on caffeine use in sport as well as what testing is available to determine your own safe caffeine limit.
Many popular sporting and pre-workout supplements have been banned in Australia this month due to the TGA cracking down on a compound known as DMAA.
Already banned in Canada, New Zealand and by the World Anti-Doping Agency for competitive athletes, DMAA is linked to a number of severe cardiovascular side-effects including fatalities in some cases.
Find out more about the risks of using stimulant-based supplements such as DMAA and which natural alternatives are available to safely boost exercise performance and enhance weight-loss.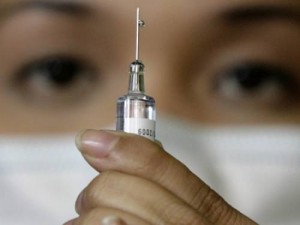 The Australian Sports Anti-Doping Authority is currently investigating illegal drug use within the top Australian Sporting Codes.
Over the past week we have been bombarded with the 'supplement scandal' including sports doping, illegal peptide use and injectable HGH hormones used to increase physical ability and endurance.
Human Growth Hormone is controversially used for its promised cosmetic, physical and anti-ageing properties with many people buying this synthetic hormone from oversea's websites.
Illegally using HGH can have serious side effects especially is you are not being monitored by a trained medical practitioner. However there are ways to naturally increase your own production of HGH and reap the positive benefits without the nasty dangers and side effects.
Whether you're trying to put on muscle, run faster or just last longer, supplements can help. The key is picking the one for your exact goal.
Here is a good basis for a supplement guide that will help you achieve your workout goals and recover faster.