Conventional Medical Treatments Being Turned on its Head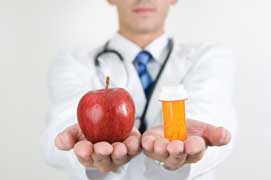 Doctors and other health professionals in Australia and New Zealand have reviewed the evidence of 61 of the most commonly sought medical treatments, tests and procedures and found them lacking.
As a result there will be sweeping changes to recommendations that were previously considered the norm.
The initiative has the support of these 14 medical colleges, associations and societies:
The Royal Australian and New Zealand College of Ophthalmologists
Australian College of Nursing
College of Intensive Care Medicine of Australia and New Zealand
Australian and New Zealand Intensive Care Society
Australian Physiotherapy Association
The Society of Hospital Pharmacists of Australia
Royal Australasian College of Surgeons
Australasian Society for Infectious Diseases
Endocrine Society of Australia
Haematology Society of Australia and New Zealand
Australian and New Zealand Society of Palliative Medicine
Australasian Chapter of Palliative Medicine
Australasian College of Dermatologists
The initiative, called the Choosing Wisely Australia campaign is overseen by NPS (National Prescribing Service) MedicineWise, an independent, not-for-profit, evidence-based organisation that promotes quality use of medicines and medical tests.
It is modelled on the successful Choosing Wisely campaign in the United States launched in April 2012 by the American Board of Internal Medicine's ABIM Foundation, and Choosing Wisely Canada, launched in April 2014.
This response is an attempt to prevent wasteful and inappropriate treatments as well as reducing health costs.
Examples of Unnecessary Medical Treatments 
Included in the recommendations of the 61 of the most commonly sought medical treatments, tests and procedures were the following:
Recommend against routine use of antibiotics for ear pain in children aged 2— 12.  One in 14 children experience side effects from antibiotics and their overuse is fuelling the rise of antibiotic resistant infections.
Not to give children paracetamol or ibuprofen to bring down their temperature when they are ill.
The practice of prescribing antibiotics to infants with a fever to stop because it is not only 'low value' but "can be dangerous as it may delay a visit to hospital by inappropriately reassuring patients.
A stop to X-rays of most foot and ankle injuries.
Stopping routine CT scans for some cancers and appendicitis as it can be dangerous by delivering unnecessary radiation.
Some people can die from the complications of routine colonoscopies so faecal testing for bowel cancer is less costly and safer. Thirteen per cent of those 50-75 years of age were over-screened using a colonoscopy which costs $3,000 per procedure, the review found.
Doctors are also being told to stop prescribing antibiotics for upper respiratory infections and to refuse chest X-rays for uncomplicated bronchitis cases.
Reconsider about ordering thyroid ultrasounds, ultrasounds for groin hernias, endoscopies for gastric band patients and imaging for non-specific low back pain.
Doctors should not order multiple blood tests for people suffering from fatigue.
Palliative care rather than expensive intensive care solutions should be used as people come to the end of their life. People near the end of their life should be taken off medications that are used to prevent disease and people with dementia should not be fed through tubes
Antibiotics should not be for more than seven days without review and anti-inflammatory drugs like ibuprofen should not be used by the elderly for more than two weeks.
Emed Comment
Finally some good news coming out of the orthodox medical associations.
The most important recommendations in this list are in relation to anti biotic and pain relief use in children. Both have been shown to damage newly formed immune and gastrointestinal systems. See the list below for further reading on this topic.
Antibiotic resistance is on the rise and we need to be thinking twice if they are really necessary before taking them.
Considering the skyrocketing costs of our public health system, these measures would make a huge difference in wasted resources and government funding.
Further Reading: